Municipal Solid Waste (MSW) Incineration Bottom Ash and Combined Ash transformation.
At Ashcrete Technologies we have developed the technology to transform Municipal Solid Waste (MSW) Incineration Bottom Ash and Combined Ash into a composite material concrete-like that can be used to make Roads, Bridges, Barriers and Marine Structures turning this waste stream 100% sustainable contributing to a circular economy.
Ash transformation takes place at atomic level where ash ions get stimulated by nanocomposites allowing their absorption by the products generated during hydration reaction. The absorption can be divided into physical absorption and chemical absorption. Physical absorption is caused by van Der Waals forces between particles, while chemical absorption is the result of chemical bond formation.
Ashcrete is a true green concrete made with 100% Waste Materials (MSW Incineration Ash), the dense matrix prevents deleterious solutions from penetrating into the matrix, so the mechanisms that can cause conventional concrete to deteriorate are not present, consequently, durability properties, as measured by permeability tests, freeze-thaw tests, scaling tests, abrasion tests, resistance to ASR, and carbonation, are significantly better than those of conventional concrete.
Ashcrete Appearance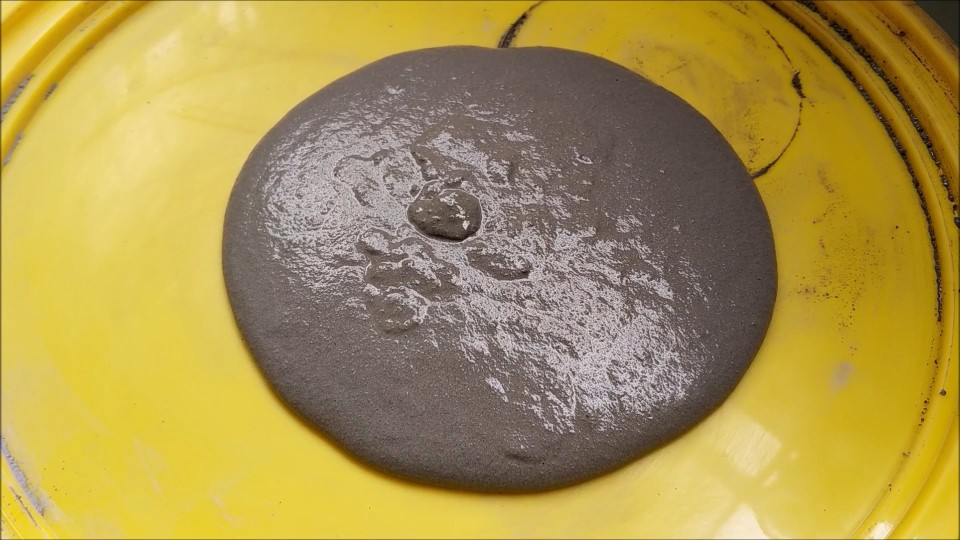 Ash Ion Migration
The below table shows the migration of elements, in yellow raw ash elements, in green XRF elemental analysis of Ashcrete (Composite concrete-like material made with MSW I. Ash).
Ashcrete Strength
At 28 days Ashcrete surpasses the 30 Mpa (>4000 psi) mark.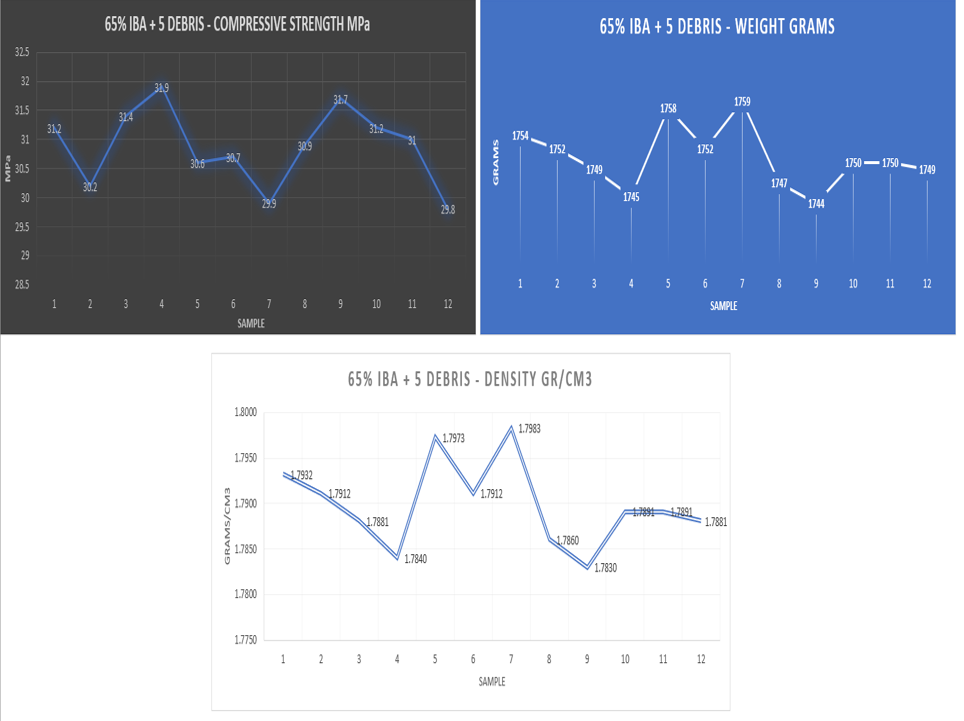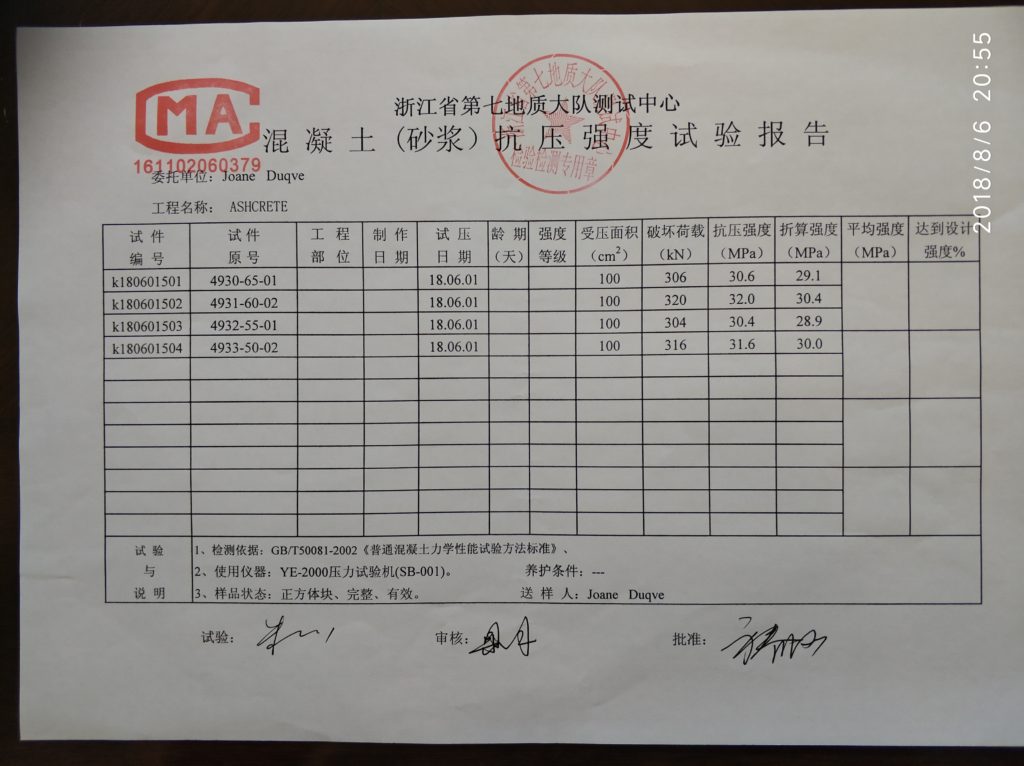 ENVIRONMENTAL TESTS
SW-846 Test Method 1311: Toxicity Characteristic Leaching Procedure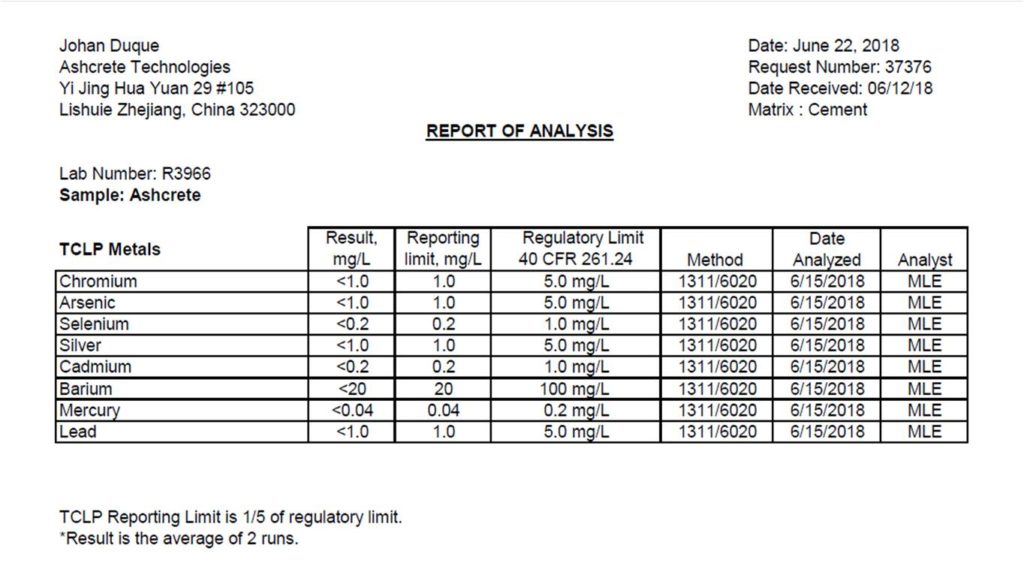 RoHS